In This Issue

Mitch's Blog
Email Marketing Best Practices: Unsubscribing Do's and Don'ts

Feature Article
How to Minimize the Impact of Email Auto-Filters on Your Email-Marketing ROI

Get the Click
Victoria's Secret Reengagement Email Series: Is It Alluring Enough to Reengage Inactive Customers?

FulcrumTech Top Reads
February's List of Great Links

Mitch's profile, you can let friends and colleagues know about FulcrumTech's email-marketing expertise. We're using LinkedIn to the fullest and greatly appreciate your help with spreading the word about our email-marketing skills!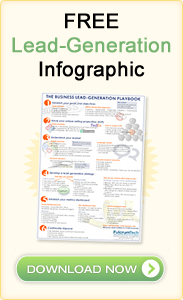 About FulcrumTech

FulcrumTech's experts have 20 years of experience in helping companies grow using online technologies, and we can help you build a complete email & Web interactive marketing program to yield incredible results!


| | |
| --- | --- |
| | Grow your prospect base |
| | Increase your sales |
| | Get a measurable improvement in ROI |
Contact us today to get started.
Proud Partner Of








What impression do you leave with subscribers who choose to opt out from your email list? Keep in mind that just because they want to unsubscribe, doesn't mean that they no longer want to be a customer. Here we share some quick unsubscribe do's and don'ts to help you comply with CAN-SPAM requirements and avoid annoying subscribers during the unsubscribe process.






Feature Article:

NewsLever feature.





See FulcrumTech experts' reviews of promotional emails received from Victoria's Secret and other companies in our website feature — "Get the Click."

Click here for all the latest "Get the Click" reviews.

FulcrumTech Top Reads:

Here are some recent articles about email marketing you may have missed, but shouldn't!
Interactive Strategy:
Inbox Zero Goals Aside, Email Is Still the Top Digital Marketing Channel
Interactive Tips:
Tips on Choosing the Right ESP