In This Issue

Feature Article
12 Quick Tips for Writing Killer Email-Marketing Copy that Converts

Mitch's Blog
5 Ways to Leverage Pinterest to Increase Email Open and Click-through Rates

FulcrumTech Top Reads
July's List of Great Links



About FulcrumTech

FulcrumTech's experts have 20 years of experience in helping companies grow using online technologies, and we can help you build a complete email & Web interactive marketing program to yield incredible results!


| | |
| --- | --- |
| | Grow your prospect base |
| | Increase your sales |
| | Get a measurable improvement in ROI |
Contact us today to get started.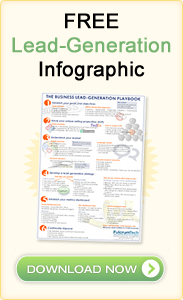 Proud Partner Of





Feature Article:




By now, even if you aren't a Pinterest user, you have likely heard of it and its "overnight" success on the social media scene. According to a recent report from Experian Hitwise, Pinterest is now the number three most-popular social network in the United States behind Facebook and Twitter. With over 100 million total visits per month, Pinterest cannot be ignored as an opportunity for social media for your businesses. In our latest blog post, we share five ways you can use Pinterest with email to improve open and click-through rates, drive traffic, and increase sales for your products or services.





See FulcrumTech experts' reviews of promotional emails received from Bed Bath & Beyond and other companies in our website feature — "Get the Click."

Click here for all the latest "Get the Click" reviews.

FulcrumTech Top Reads:

Here are some recent articles about email marketing you may have missed, but shouldn't!
Interactive Strategy:
The One Thing That Email Marketers Never Complain About
Interactive Tips:
Avoid the ISP War on Graymail