In This Issue

Feature Article
The Key to Subject Line Success: Testing, Not Guessing

Mitch's Blog
The Power of Popover Forms — How to Increase Your Email List Growth by 300%

Get the Click
Musicnotes Email Review: Is This Update-Your-Preferences Email Pitch Perfect?

FulcrumTech Top Reads
March's List of Great Links

Mitch's profile, you can let friends and colleagues know about FulcrumTech's email-marketing expertise. We're using LinkedIn to the fullest and greatly appreciate your help with spreading the word about our email-marketing skills!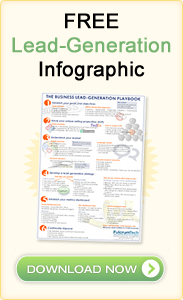 About FulcrumTech

FulcrumTech's experts have 20 years of experience in helping companies grow using online technologies, and we can help you build a complete email & Web interactive marketing program to yield incredible results!


| | |
| --- | --- |
| | Grow your prospect base |
| | Increase your sales |
| | Get a measurable improvement in return on investment (ROI) |
Contact us today to get started.
Proud Partner Of





Feature Article:




What's the first word that "pops" into your head when you think about online popups or popovers? "Annoying," perhaps? But after you read this blog about FulcrumTech's popover results, as well as the incredible lifts in subscriptions that marketers are getting thanks to popover forms, you may instead use words such as "effective" and "unbelievable" to describe them. Personally, I've been blown away by the results that are possible from this tactic. And if your organization is serious about building an email list, it's time to consider a popover form to help drive your subscriber sign-ups.





See FulcrumTech experts' reviews of promotional emails received from Musicnotes.com and other companies in
our website feature — "Get the Click."

Click here for all the latest "Get the Click" reviews.

FulcrumTech Top Reads:

Here are some recent articles about email marketing you may have missed, but shouldn't!
Interactive Strategy:
Interactive Tips: