In This Issue

Feature Article
Email Segmentation — 5 Tips for Segmenting Your Email Lists to Drive More Conversions

Mitch's Blog
Justifying Email Marketing in 2013 and Beyond

FulcrumTech Top Reads
October's List of Great Links


Learn more about this outstanding career opportunity!

Mitch's profile, you can let friends and colleagues know about FulcrumTech's email-marketing expertise. We're using LinkedIn to the fullest and greatly appreciate your help with spreading the word about our email-marketing skills!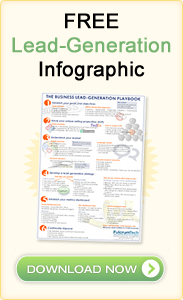 About FulcrumTech

FulcrumTech's experts have 20 years of experience in helping companies grow using online technologies, and we can help you build a complete email & Web interactive marketing program to yield incredible results!


| | |
| --- | --- |
| | Grow your prospect base |
| | Increase your sales |
| | Get a measurable improvement in ROI |
Contact us today to get started.
Proud Partner Of









Feature Article:

NewsLever feature, we gave five tips for segmenting email lists to help boost return on investment. Here we expand on that advice with five more ways to segment your email lists.





There's been a lot of buzz about the inevitable demise of email marketing. Sure, email inboxes are crowded, and social media is playing an ever-increasing role in influencing consumers' decisions. But the idea that email is a beat-up old dinosaur just isn't true. Email remains one of the most profitable marketing channels today. See this post for some great ammunition to support more investment in your email-marketing efforts.





See FulcrumTech experts' reviews of promotional emails received from Spirit Halloween and other companies in our website feature — "Get the Click."

Click here for all the latest "Get the Click" reviews.

FulcrumTech Top Reads:

Here are some recent articles about email marketing you may have missed, but shouldn't!
Interactive Strategy:
Facebook Timeline and Email's Brand Narrative
Interactive Tips:
Why More Marketers Need to Think about Responsive Email Design