9 Top Predictive Analytics Platforms for Email-Marketing Success
Predictive analytics is quickly becoming a must-have technology for today's e-commerce retailers. Are you ready to harness the power of predictive analytics to drive more conversions and dramatically increase revenue from your email channel? Here are nine top predictive platforms for achieving email-marketing success.
Get the Click
Our email experts weigh in on real emails from real marketers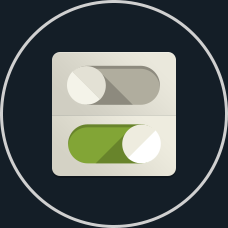 Free

Email-Marketing

ROI Calculator
ROI Goalsetter® is more than just an email calculator. It's a powerhouse of marketing information that will revolutionize your approach to email marketing. We've made it available for you to use FREE, so don't wait another moment!
10 Email Tips for a Very Merry (and Profitable) Holiday Season
The holiday season is right around the corner. Are you ready with an email-marketing strategy that will maximize engagement, drive revenue, and make the most of the heightened holiday retail opportunities? Check out these trends and tips to help you meet and exceed your e-commerce marketing goals!
Intelligent Email.

Data-Driven Success.

Email marketing built for your business