In This Issue

Feature Article
7 Key Ways to Improve Your Holiday Email Campaigns

Mitch's Blog
Is It the End of SEO As We Know It?

FulcrumTech Top Reads
September's List of Great Links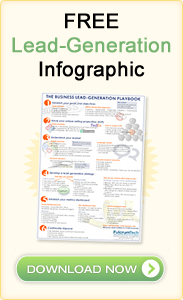 About FulcrumTech

FulcrumTech's experts have 20 years of experience in helping companies grow using online technologies, and we can help you build a complete email & Web interactive marketing program to yield incredible results!


| | |
| --- | --- |
| | Grow your prospect base |
| | Increase your sales |
| | Get a measurable improvement in ROI |
Contact us today to get started.
Proud Partner Of









Feature Article:

NewsLever feature last year, we shared 10 holiday email-marketing tips. This year, we update that list with seven key ways to help you improve and optimize your email campaigns during the holidays and all year long.





There was a recent article in Forbes magazine — "The Death of SEO: The Rise of Social, PR, and Real Content" — that sparked a lot of controversy in the industry. In the article, a top SEO consultant is quoted for saying, "Google is in the process of making the SEO industry obsolete, SEO will be dead in 2 years." Will there be a change in the way SEO is done over the next 2 years? Absolutely. But I strongly believe that the buying and selling of strategies to determine what marketers need to do to rank high on the search engines will not go away.






FulcrumTech Top Reads:

Here are some recent articles about email marketing you may have missed, but shouldn't!
Interactive Strategy:
The Most Important Question in Email Marketing
Interactive Tips:
The 7 Deadly Sins of Pinterest