What Are Good Open and Click-through Rates for Email-Marketing Campaigns?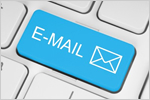 (Updated December 2017)
What is a good average email open rate? What is a good click-through rate? We get these questions all the time. The answer is: It depends. It's like asking, "What's a good price for a car?" So many factors go into what drives open and click-through rates within the email-marketing e-commerce industry. Here, we list some email-marketing industry benchmarks for these metrics. Plus, we suggest some areas in your email-marketing program on which to focus to help optimize your open and click-through rates.
What Are the Averages of Open and Click-through Rates?
The following recent email-marketing benchmark averages show some of the wide variations in email open and click-through rates (sometimes abbreviated as CTR) based on the particular industry and types of emails
List Quality Has a Major Impact on Open and Click-through Rates
Even when we can pull data that compare similar email campaigns across an industry, there are still many other factors that influence whether your email subscribers open emails, click through, and ultimately convert. These factors include:
Improve Your Own Open and Click-through Rates by Testing and Optimizing
The bottom line is that email marketers should focus on improving their own emailing statistics, open email rates, and click-through trends by continually split testing and optimizing such factors as:
Email-Marketing Education—How to Improve Your Open and Click-through Rates
So, now that you have more context, what can you do to improve your email-marketing statistics? First look at your subject lines—are they accurately telling what your email campaign or email newsletter is about? Are they using the right language and not portraying spammy messaging? Also, don't forget that personalization often positively affects click-through rates.
In terms of your messaging, be sure to use active voice to help keep your message strong and effective. Using active voice is an important way to optimize the response to your email-marketing campaign efforts.
Next, analyze your emailing list to ensure that all of the email addresses are current. A great way to keep your client and customer information up-to-date is by reaching out to them once a quarter or every 6 months to help make sure that your messages and offers are reaching them.
Lastly, be sure that you are tracking, testing, and optimizing each email and newsletter that you create and send to your email clients and customers. By trial and error, you can best see what your customers want, which subject lines are click-worthy, and which pictures and wording really drive home your message.
The average email marketing metrics in the US according to IM 2016 Email Marketing Benchmark Study were:
Open rate: 21.5%
Click-through rate: 3.3%
Click here to read more about email newsletter best practices and how you can incorporate them into your next email-marketing campaign.
Need to increase your organization's average open and click-through rates? We've successfully helped countless B2B and B2C companies improve their email-marketing programs to result in significant lifts in open, click-through, and conversion rates. Email us or give us a call at 215-489-9336 and we'll get you started today!