In This Issue

Feature Article
Email-Marketing Optimization —
7 Steps to Effective A/B Split Testing

Mitch's Blog
9 Ways Email Marketing Is More Than Constant Contact

FulcrumTech Top Reads
May's List of Great Links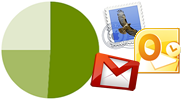 Mobile Devices versus Computers
— Did you know that you can track what devices your subscribers are using to open your emails?
Click to see how people are opening this email.

live at the SoMeBizLife 2012 Conference on Wednesday, May 30, 2012. Held at Delaware Valley College in Doylestown, PA, SoMeBizLife boasts an incredible lineup of over 25 speakers in six tracks custom-crafted to every type of social media need. FulcrumTech's President and CEO Mitch Lapides and Director of Interactive Account Management Cari Sultanik are among the SoMeBizLife 2012 presenters. Click here for more info and to register.



About FulcrumTech

FulcrumTech's experts have 20 years of experience in helping companies grow using online technologies, and we can help you build a complete email & Web interactive marketing program to yield incredible results!


| | |
| --- | --- |
| | Grow your prospect base |
| | Increase your sales |
| | Get a measurable improvement in ROI |
Contact us today to get started.
Proud Partner Of





Feature Article:




In this blog, I provide a quick overview of nine key components of effective email marketing that take it well beyond the email blast software provided by such companies as Constant Contact. And you'll likely walk away with some great ideas that will elevate your email-marketing results above those who may simply be "blasting."





See FulcrumTech experts' reviews of promotional emails received from Thompson Toyota and other companies in our new website feature — "Get the Click."

Click here for all the latest "Get the Click" reviews.

FulcrumTech Top Reads:

Here are some recent articles about email marketing you may have missed, but shouldn't!
Interactive Strategy:
Are Email Programs Getting Better?
Interactive Tips:
Email on Mobile