Your success is in the data. You just have to know where to look.
At FulcrumTech, we're numbers people and we know that data is an integral part of your company's success. That's why we have developed two game-changing tools: Intellisents™ and ROI Goalsetter®. These tools were created by email-marketing professionals for email-marketing professionals.
We've been using these tools behind the scenes for years, creating award-winning email-marketing programs our clients are obsessed with. Now you have the chance to leverage real-time, actionable data to make the best decisions to ensure that your email campaigns are winners.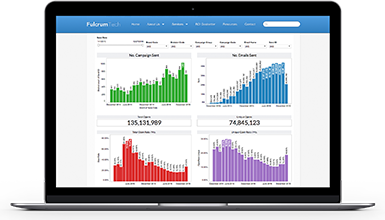 Campaign data visualized
The newest member of the FulcrumTech team, IntelliSents, is a set of interactive dashboards with custom filters, allowing you to quickly slice-and-dice your data and make meaningful, real-time decisions. The dashboards focus on 2 primary areas of your email program: Deliverability and Optimization. And the best part, we integrate directly with your ESP enabling you to visualize your campaign data in ways you never thought possible.
Sound exciting? We think so too. Let's get started!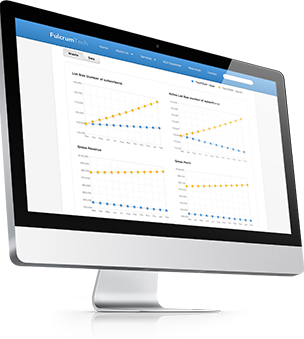 This isn't your ordinary email calculator
Our free (yes, FREE!) financial-modeling tool empowers you to drive the strongest possible revenue from your email-marketing initiatives. Simply enter your email-marketing data (this will take less time than you expect) and make small adjustments to key metrics. You'll quickly discover which changes will have the most impact on your email efforts.