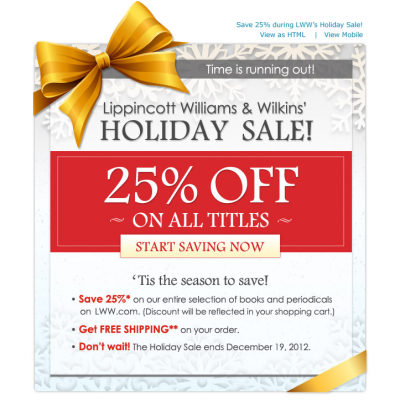 FulcrumTech was able to use the testing information gathered in the early waves of the emails to progressively improve performance in the subsequent waves of emails sent. Consequently, significant improvement was achieved in the overall results of the 2012 holiday campaign designed by FulcrumTech.
Within several months of implementing the first round of changes, onTargetJobs' experienced significant improvements in their email newsletters' performance metrics. In addition, list cleanup enabled enhanced metrics for paid targeted email campaigns.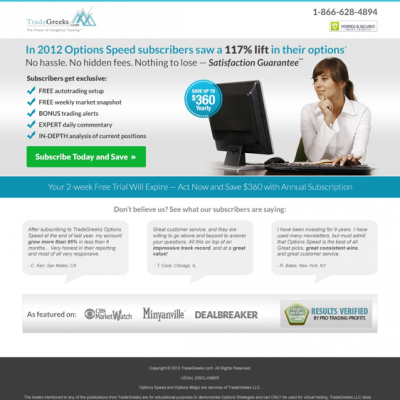 FulcrumTech optimized a TradeGreeks' landing page, which increased the percentage of users who clicked through from that landing page to the company's shopping cart by 151%. FulcrumTech made a number of changes to the messaging and design of the original TradeGreeks' landing page to help grab users' attention more quickly and encourage them to click through to the shopping cart.