How to Transform Your Homepage into a Lead-Generating Machine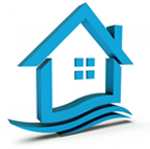 How many unique visits does your homepage get every month? And what percentage of those website visitors share their email addresses with you? If the lead-generation rates for your organization's homepage are like most, there's a lot of room for improvement.
Companies often invest significant amounts of time and money into search engine optimization (SEO), email marketing, pay-per-click advertising, and other types of marketing efforts to drive prospects to their websites. Yet they fail to take full advantage of using their homepages to capture leads. Here, we highlight some of key ways to help transform your homepage into a lead-generating machine.
Make them an offer they can't refuse. Whether it's an email newsletter that's chock full of valuable articles, a webinar, a whitepaper, or the promise of discount coupons, offering something of value in return for contact information will serve as an incentive for getting those new email addresses to add to your list.
Keep it mobile-friendly. As we pointed out in a recent NewsLever article, a mobile strategy for the web and email is a must today, with more than 50% of brands' emails being opened on mobile devices this year.
Harness the power of the popover opt-in form. Although many people may think popovers are "annoying," when done right, they can be a highly effective way to grow your email list. Check out our recent blog on this topic for examples of successful popovers, as well as best-practice tips for using popover subscription forms.
Position opt-in forms above the fold. Too often website homepages include an opt-in form at the bottom of the page. Moving it into a more prominent position on the page can help increase opt-ins. Plus, provide more opportunities for generating leads with an additional call to action at the bottom of the homepage.
Clearly communicate your company's value proposition. In other words, use your homepage's headlines, subheads, supporting copy, graphics, and videos to let people know what sets your products/services apart from those offered by competitors. Also, be sure to tell visitors how your products/services will benefit them – the "What's in it for me?"
Don't ask for much. When it comes to the opt-in form, what information do you really need from prospects? Only an email address. By not asking too much personal information, you'll find more people are more willing to sign up.
Cut the clutter. Strike a balance between providing the adequate amount of information customers need to be willing to share their contact information with your organization without cluttering your homepage. Too much copy and too many links will likely overwhelm and confuse new visitors to your website.
Build credibility and trust. People will feel more comfortable about sharing their information with you if you include such elements as testimonials, your organization's privacy policy, awards, Better Business Bureau seal, contractor license, and certifications.
Test to optimize. Testing is the only way to really know what will work best for generating leads among your target audience, in terms of design, calls to action, form fields, colors, headlines, etc. It's also the most effective way to continually help drive improvements to your homepage's lead-generation rate.
Does your organization need help transforming your homepage into a lead-generating machine? Email us or give us a call at 215-489-9336 and get started today.