6 Tips to Help Ensure the Success of Your Next White Paper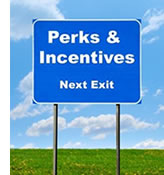 A white paper can be a truly powerful marketing tool for businesses of all types and sizes. Some of the advantages of a white paper include:
Providing an attractive incentive for people to sign up for your permission-based email list or newsletter.
The opportunity for educating prospects and clients about the benefits of a specific product or service.
Generating leads for your company's products or services.
Creating buzz and free publicity for your company.
Here are a few tips for making sure your next white paper is a success:
Offer information that's valuable to your target market. When creating a white paper, companies are often tempted to focus more on selling than on providing useful information. If you want your white paper to be a marketing incentive, you have to share information that your target audience perceives as important.
Understand your audience. Be sure to clearly define your target audience before you start to write your white paper. For example, are you writing for top company executives or laboratory researchers? By understanding your audience, you'll not only be able to determine specifically what information about your company's products/services is valuable to them, but also incorporate the appropriate technical level in the presentation of the material.
Grab the reader's attention from the start. Let people know right away, "what's in it for them." Typically, a white paper provides a solution to a common problem shared by people in an industry. So communicate right up front that you understand your readers' problem and can help them fix it.
Break up the copy so people can read it quickly and easily. Because white papers are informational, they tend to be text-heavy. Be sure to use subheads, bullets, graphics, and call-outs that deliver key messages to help break up the copy into easy-to-read sections.
Don't make it too long. What's the right length for a white paper? Keep it to 12 pages or less, advises Michael Stelzner, author of How to Write a White Paper – A White Paper on White Papers. If you need more than 12 pages to cover a topic, consider dividing the information into two or more white papers.
Make it easy for people to get your white paper. As I briefly discussed in the February feature of my monthly email newsletter NewsLever, removing such barriers as sign-up forms can greatly increase the number of people who download your white paper, share it with others, and subsequently help generate publicity for your company.
What's your experience with white papers? Please share with us the lessons you've learned.