Drip Email Campaign Best Practices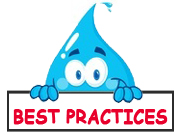 In last month's NewsLever feature — "The Basics of Email Drip Marketing" — we demonstrated how effective drip campaigns give prospects the information they need to help guide them closer to a purchase. In this second article of a two-part series, we highlight key best practices that drip email campaigns need to succeed.
Drip marketing allows organizations to automate their lead-nurturing processes by sending timely and relevant email messages to prospects and customers. Drip emails also help fill in the gaps of a company's sales funnel, while freeing up valuable time and resources.
Great Example of a Successful Drip Email Campaign
A great example of drip-marketing success is a top-of-mind drip campaign FulcrumTech developed for a client who sells various wedding services. Historically, the content of this client's emails primarily focused on selling. Instead, we took a relationship-building approach. Our goal was to build credibility and trust with prospects — two critical factors for "getting the sale." This approach involved providing information that was valuable for brides-to-be through a series of emails sent over a period of a few weeks.
Our relationship-building approach worked. In this case, our client measured prospects' engagement by click-throughs from the emails to their website, which is where a majority of the "selling" happens. Thanks to this drip email campaign, conversions (i.e, click-throughs to the website) increased by 138% for our client.
Here are some of the most important best practices that can help you achieve optimum results from your drip email campaigns:
If you think your organization would benefit from a quality drip-marketing program and could use a hand in the design and implementation, you can find help at FulcrumTech. Email us or give us a call at 215-489-9336 and we'll help you put these best practices to work by optimizing your current drip email campaigns or designing a brand new one.
---
Other Articles You Might Like