Email Deliverability — How to Identify a Problem You May Not Know You Have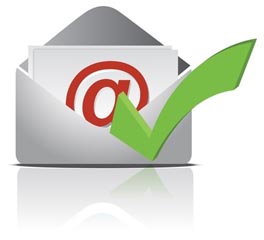 Are your email campaigns actually getting to subscribers' inboxes? At FulcrumTech, determining whether a new client has deliverability issues is one of the first things we do when assessing email-marketing programs or warming up Internet protocol (IP) addresses. While many tools are available to analyze inbox placement, there are also a few reports you can run on your own to detect if your organization has a deliverability problem.
In a recent Experian study, 66% of marketers surveyed reported email deliverability problems, which were mainly due to data quality. Although there are many possible sources of deliverability problems, knowing you have a problem is the first step to solving it. Here are two ways you can help determine if your email-marketing program has one.
Regularly review your bounce reports. When an email isn't delivered to a recipient, a bounce occurs. While a soft bounce is a temporary error that will likely delay delivery of an email, a hard bounce is an email that is not deliverable and is returned to the sender because a recipient's address isn't valid. On the other hand, blocked bounces indicate that a recipient's email server is blocking email from your server.

Some clients have commented to us that they thought hard bounces are an indication of a deliverability problem. The causal relationship is actually the opposite. Deliverability issues don't necessarily cause hard bounces, but deliverability issues can be caused by too many hard bounces. So if you consistently send emails to recipients that result in a hard bounce, or if you repeatedly send to people who have previously had a hard bounce, their receiving Internet service providers (ISPs) – such as Gmail, AOL, or Yahoo! – may give you a lower email reputation.

This will subsequently result in your email being either blocked from that recipient's inbox or placed in his or her junk folder. That's why you should regularly review your bounces. Some email service providers (ESPs) don't provide detailed reports of bounces, so be sure to see if your ESP can split out the blocked bounces versus hard bounces versus soft bounces. If your ESP doesn't, then perhaps it's time to take a look at other ESPs for your company.

Compare your unique open rates by domain. The unique open rate is a great metric that tells you the unique number of individuals who opened an email at least once. For example, if you have 10,000 subscribers and 3,000 opened your email message at least once, your unique open rate is 30%. To analyze unique open rates, compile unique open rate by domain for each of your mailings. For example, determine the unique open rate for Gmail, Yahoo!, AOL, etc. Then, compare these numbers over time in the following two ways:

Compare the unique open rate across domains for each mailing. For example, if you determine your average unique open rate is typically around 25% and find a certain domain with no block bounces and a unique open rate of 5%, you know you have a problem. This would suggest that the ISP is foldering your emails and sending them to the spam or junk box. For tips on how to maintain a good email reputation, check out this previous NewsLever feature: "Email Deliverability – What You Need to Know about Getting Your Emails to the Inbox."
Compare the unique open rate by domain over time. If you see your unique open rate falling over time, you may have a growing engagement problem for that domain. And, as a result, the ISP is responding by increasingly pushing your emails to the junk box.
Are deliverability problems taking a toll on your email-marketing return on investment (ROI)? FulcrumTech can help. Email us or give us a call at 215-489-9336 and FulcrumTech's email experts will will help promptly identify and find the best solution for your organization's deliverability problems.