What Do Gmail Image Display Changes Mean for Email Marketing?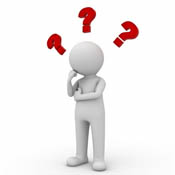 Last month, Gmail announced that images soon would be automatically displayed in email messages across desktop, iOS, and Android devices. That's because images will be saved on and served through Google's own servers instead of from the original external host servers. What does this mean for email marketers? The rollout is still in its early stages, but here's what we know so far.
In our June blog, we discussed how Gmail's tabbed inbox format would affect email marketers. The tabbed feature was designed to help Gmail users prioritize their emails, in part, by automatically filing promotional and marketing emails under a secondary "promotions" tab. Did the change impact email marketers? The answer is yes, according to a study by the marketing firm Epsilon: Gmail click rates decreased for brands in June soon after the tabs were implemented – and click rates still haven't recovered.
How Google Is Changing the Way Images Are Displayed in Emails
As we try to determine whether this latest change will also impact email marketers, let's take a look at what's involved. Basically, Gmail's latest image policy changes include the following:
Google will reverse the current default to block images for its Gmail users, which means images automatically will be downloaded in the Gmail Web content. (Users can manually change the setting, however, to not allow it.)
Google will cache email images, which means images will be downloaded only once from the original server and then be hosted on the Gmail proxy server.
Why is Google making this change? According to the blog that announced the policy to Gmail users, "With this new change, your email will now be safer, faster, and more beautiful than ever." Not only will Gmail users instantly see images without having to press the "display images below" link, but also images will be automatically checked for known viruses and malware.
So What Does This Mean for Email Marketers?
The first time subscribers open your emails, the loaded images will be served from your hosting provider, such as your company's website or your email service provider (ESP). Gmail will then reroute all the image downloads and open tracking. This likely will mean:
You'll be able to track only initial opens, not subsequent opens.
You won't be able to track your subscribers' Internet protocol (IP) locations, as they will be identified as a Gmail location.
You won't know the types of devices or browsers subscribers are using to read your emails.
You won't be able to serve up different images after the initial open, such as a countdown timer or any image updates.
Keep in mind that the image caching happens only for recipients using Google's in-browser native Gmail clients. So, for example, if recipients open emails from their Gmail accounts using Apple's native client, you'll still get all the tracking data.
The most significant negative impact will be felt by marketers who provide real-time or geographically specific content that is based on the proxy server's IP address. For marketers who send dynamic geographic content, finding other ways to identify where subscribers are located through preference centers and surveys is one way to help overcome the challenge.
Is There Any Good News for Marketers?
The true impact of this new Gmail policy change won't be known until it's been rolled out. And the impact on individual marketers will vary according to how many of your subscribers use Gmail. To provide some perspective on the numbers of Gmail users: Gmail accounted for about 6% of email client market share worldwide and Google Android for 12% in December 2013, as calculated by Litmus Email Analytics.
Although many email marketers are focusing on the potential negative impact of this latest Gmail policy change, there actually may be some positive outcomes:
Your unique open rate will likely be more accurate. That's because some Gmail users would look at emails without downloading images – which meant the ESP's open tracking pixel also didn't load – resulting in the underreporting of open rates.
Your images will be more effective because more people will see them.
Have you had any positive or negative experiences yet with the new Gmail image policy? If so, comment below. We'd also love to hear any solutions you've discovered to deal with the challenges.