7 Surefire Ways to Boost Your Email ROI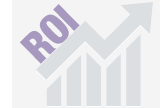 Email continues to be among the most cost-effective marketing methods. According to the Direct Marketing Association's 2012 Direct Response Rate Report $28.50 in sales was generated for every dollar spent on email marketing. That compares to $7 in sales for every $1 spent for direct mail.
Experian Marketing Services demonstrates another example of the outstanding revenue-generating power of email in their 2013 Q2 Email Benchmark Study, which found that revenue per email for the second quarter of 2013 was 11 cents. This figure is holding fairly steady as it is slightly below 12 cents that was experienced both during the first quarter of 2013 and in 2012.
Marketers Perceive Email as a Strong Producer of ROI
When marketers were asked to estimate their organization's return on investment (ROI) from email-marketing programs, survey respondents in MarketingSherpa's 2013 Email Marketing Benchmark Report overwhelmingly reported that it produced strong ROI. Of the marketers surveyed, 60% said that email marketing is currently producing ROI for their organizations, while 32% believe it will eventually produce ROI.
Surveyed marketers reported an average ROI of 119%
Business-to-business and/or business-to-government marketers reported the highest ROI at 127%
Marketers from organizations that sent fewer than 100,000 emails per month estimated an average 139% ROI, while marketers from organizations that sent more than 100,000 emails per month estimated a lower ROI of 94%.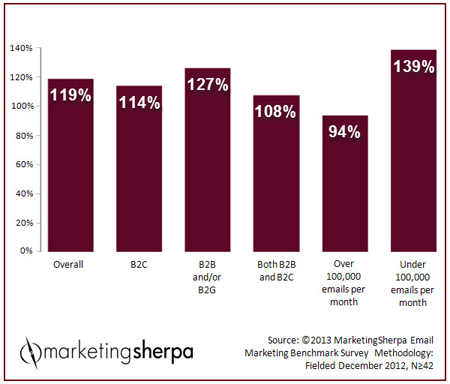 What Can You Do to Improve Your Email ROI?
What's your organization's ROI for email marketing? And what can you do to improve that number? Here we suggest seven surefire ways to help increase your organization's email ROI.
Looking for new and effective ways to boost your email ROI? FulcrumTech can help. Email us or give us a call at 215-489-9336 today.