Top 10 Tips to Optimize Your Email-Marketing Program in 2011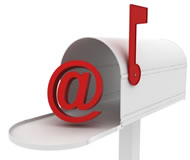 As we begin a New Year, it's a great time to review some of the best actions you can take to help optimize your email-marketing program. Here's my top 10 list for 2011, along with links to my recent articles and blogs that cover each topic.
What would you add to this list? Share your insights and experiences — we welcome your input!