10 Holiday Email-Marketing Tips for 2011 | Email Marketing Best Practices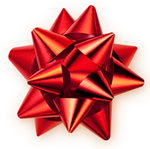 Great news – consumer spending continues to increase and it looks as though the 2011 holiday season is going to be a strong one, according to marketing services firm Epsilon's Holiday Trend Report 2011. So if you haven't started already, now's the time to plan and begin implementing your holiday email-marketing program. Here's a checklist with 10 important to-dos to help ensure you get the most out of your holiday email-marketing efforts.
Set up a high-level email project plan. What products/services are you going to promote each week leading up to the holidays? Do you have any special events scheduled? To be sure your staff is prepared to handle the added demands of designing and delivering your organization's holiday email promotions, be sure to map out a detailed calendar of the emails you're going to send and the products you'll be promoting throughout the next couple of months.
Build your list. Getting more customers to opt-in to your email program now will help give a boost to your holiday marketing results. One important way to help grow your list is by promoting holiday special sales and offers available through your email program in such places as:

opt-in forms
website landing pages
company print and advertising materials
customer service and support.

Also, consider setting up a computer where people can sign up for your email list at physical store locations and tradeshow booths.

Create a sense of urgency now. It's not too soon to get your subscribers thinking ahead to holiday purchases. You can plant the seed that by doing their holiday shopping early, they can avoid the hassles of last-minute shopping. You may even consider promoting "early-bird special" sales to encourage customers to purchase before the holiday rush.
Test your offers and subject lines. Do your subscribers respond best to free shipping or to a percentage off their purchases? To help answer that question, take a look at your metrics over the last year – including open, click-through, and conversion rates – to see how subscribers have responded to your email campaigns. Plus, run some new tests on subject lines and offers to help successfully drive your holiday open and conversion rates.
Keep mobile in mind. According to Google's Holiday Retail Mobile Insights:

15% of "Black Friday" searches will be from mobile devices.
44% of searches for last-minute gifts and store locator terms will be from mobile devices.
33% of tablet and smartphone users intend to start holiday shopping before Thanksgiving.

So as you design your promotional emails, be sure they're mobile-friendly. Adding a "view on mobile" link in your preheader, using shorter subject lines, as well as keeping the email width to 640 pixels or less (350 to 500 is often optimal for mobile) and file sizes to 20K or less, are examples of how your emails can work well for mobile users, too.

Integrate for social media. As the Epsilon Holiday Trend Report 2011 demonstrated, social media was a primary sales driver last holiday season. So take a step beyond including the social media icons in your emails by promoting the content of your email holiday offers in your social networks, such as Facebook, Twitter and LinkedIn. In addition, encourage subscribers to share your holiday messages with their social networks – you may even consider offering an incentive for doing so.
Segment your list. Use the subscriber information you've collected to target your holiday emails and make them more relevant. Using such information as your subscribers' gender, age, location, and past purchases can help you determine which products or services they would be most interested in. By using addresses to segment your list, for example, you can let subscribers know about special events or sales at stores located closest to them.
Provide valuable holiday-related content in your email newsletters. Wrapping tips, holiday recipes, party planning advice, and gift ideas for family members are a few examples of the information your subscribers may find useful.
Review your triggered emails. The Welcome and Thank You emails that are automatically sent to subscribers are traditionally among the most read emails. So take advantage of this opportunity during the holiday season by highlighting special promotions and providing reminders about shipping deadlines for holiday delivery in your triggered emails.
Send a holiday e-card. This provides an excellent way to keep your company and brand top-of-mind with your subscribers, without a hard sell. Now's the time to start thinking about your message and design, so it's ready to go by the time the holidays roll around. You may also consider including a "gift" in your holiday e-card, such as free shipping or a percentage off a purchase.
If you need some help in planning and executing your email marketing for the holiday season, email or call us at 215-489-9336 today. From designing a holiday e-card to creating a customized holiday email campaign program that drives additional sales and revenue, the experts at FulcrumTech can help.
2011 Holiday Trends
The marketing services firm Epsilon looked at more than 1.4 billion emails from October 2010 through January 2011 to compile its Holiday Trend Report 2011. The following are some highlights of the report:
Online sales peaked the week of Black Friday and Cyber Monday.
Social media was a primary sales driver on Thanksgiving Day.
The use of mobile video increased conversion rates.
The highest conversion rates occurred during the week after Halloween.
The highest email open rates occurred during the week of Black Friday.
The highest email volumes were on Mondays and Fridays, compared to Tuesdays and Fridays in 2008 and 2009.
Email delivered on Wednesdays had the highest conversion rates; Mondays, the highest open rates; and Fridays, the highest click rates.