The Basics of Email Drip Marketing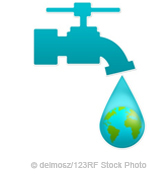 Are drip campaigns an integral part of your organization's email-marketing efforts? If not, you're missing out on one of the most effective and cost-efficient ways to improve sales conversions while educating prospects and customers about your organization's products/services. In this first article of a two-part series, we explain the basics of email drip marketing, as well as provide some great examples of drip campaign success.
What Is Email Drip Marketing?
As its name implies, email drip marketing is a process of using a series of emails to "drip" relevant information to prospects and customers and take them successfully through your organization's sales funnel. The emails can be set up to send automatically based on such "triggers" as a customer opting in to receive your emails, clicking through a call to action in an email, downloading a white paper, or making a purchase. The trigger can also be time-based, such as once a day or once a week for a certain length of time.
Examples of Drip Marketing Campaigns
From the type of content to the number and timing of emails sent, drip marketing campaigns can be customized in limitless ways to meet your organization's needs. The following are some examples of various types of email drip campaigns:
Educational Drip Campaigns — Also commonly referred to as lead-nurturing campaigns, this type of drip marketing provides prospects with the important information they need to know to convert.
Promotional Drip Campaigns — This type of drip marketing provides prospects and customers with incentives to convert, such as coupons and special discounts.
Top-of-Mind Awareness Drip Campaigns — The purpose of this type of drip marketing is to help keep prospects engaged and thinking about your organization throughout the conversion process.
Shopping-Cart Recovery Drip Campaigns — This type of email drip campaign is triggered when a prospective customer puts a product in an online shopping cart but doesn't make the purchase. The emails typically include reminders and, in some cases, additional incentives to complete the transaction.
Reengagement Drip Campaigns — Marketers use this type of drip campaign to reignite interest in their organization among prospects and customers who haven't interacted with an organization and its marketing emails for a certain period, such as 6 months.
Training Drip Campaigns — Companies can use this type of drip campaign to show and tell new customers how to use a product or service.
What Are the Benefits of Email Drip Marketing?
More and more marketers today are realizing the myriad benefits of email drip marketing, including being able to:
Send the right information at the right time to effectively move prospects to the next step in the conversion funnel
Create and qualify more leads for your organization's sales team
Increase sales and generate more revenue
Improve long-term customer retention
Save time and valuable resources by automatically educating and nurturing leads throughout the sales cycle
Provide more opportunities for prospects and customers to share feedback.
Examples of Email Drip Marketing Success
Here are some great examples of drip marketing campaigns that demonstrate the kind of success that can be achieved. Be sure to click on the links to learn more about the details of each email drip campaign.
How can you ensure that you get the best results from your drip marketing campaigns? We help answer that question in Part 2 of this article series, which covers email drip marketing best practices. So be sure to watch for next month's NewsLever!
Does your organization need help developing and implementing an effective drip marketing program? The results-driven experts at FulcrumTech have lots of experience in this area of email marketing. To learn more, email us or give us a call at 215-489-9336 today!
---
Other Articles You Might Like