8 Tips for Integrating QR Codes into Your Email-Marketing Strategy
Quick-response (QR) codes are an innovative and exciting tool to add to your email marketing campaigns. To attract new email subscribers, you may want to consider incorporating them into your email-marketing strategy. As we mentioned in a previous feature – "9 Tips for Building a High-Quality Email List" – QR codes let people use their smartphones to conveniently and quickly link to your opt-in page. Here, we discuss what QR codes are and how to create them with a free QR code generator, as well as share some useful tips about how to effectively integrate them into your mobile-marketing and email campaigns.
What Are QR Codes?
Quick-response codes are a two-dimensional, matrix barcode that can be used to get such information as URLs, net resources, contact information, opt-in forms, information phone numbers, and text quickly onto a smartphone. To retrieve the information in a QR code, you need to have a barcode scanner application installed on your smartphone. Then, simply point your smartphone's camera at the QR code and you'll be able to read its contents. Give these 2d barcodes a try!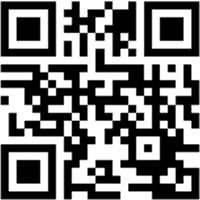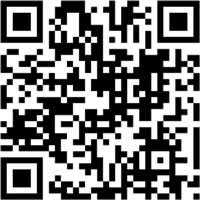 You can create your own QR codes by visiting the following QR code generators:
Here are some examples of apps for reading QR codes on your smartphones:
Email Tips for Using QR Codes Effectively
In addition to having a cool, novelty factor, QR codes provide a convenient and easy way for people to access your company's promotions, net resources, and information phone numbers with their smartphones. That's probably why more and more smartphone users are now giving them a try. According to a recent study, 14 million people in the United States scanned QR codes during the month of June this year.
Here are some tips for integrating QR codes into your mobile-marketing and email-marketing strategy:
Know your goal. Is it to build your email list? Get more people to visit your website? Increase sales? Find out more about your business? Increase your Twitter followers? Defining a clear goal for using QR codes is the essential first step in designing a successful email-marketing campaign.
If your goal is to build your email list, don't ask for too much information on your opt-in form. Remember, the smartphone users who are scanning your QR codes are likely on the go, so asking for much more than a name and an email address may result in some people who scan the QR code to abandon the opt-in form.
Connect your QR codes to relevant and valuable content. Whether it's a discount coupon, entry to a contest, or an incentive to subscribe to your email newsletters and email campaigns, provide something useful and exciting for people who take the time and effort to scan your QR codes.
Be creative in where you place QR codes to help build your high-quality email list from offline sources. Some examples include print ads, business cards, product packaging, posters, menus, T-shirts, store windows, restaurant table toppers, check-out counters, posters, billboards, order forms, and receipts.
Provide a clear call to action. Let people know what they're going to get for scanning your QR code.
Take people who scan your QR codes to a dedicated, mobile-friendly landing page. Don't forget the people who are scanning QR codes are doing it from their smartphones and other mobile devices. Also, be sure not to connect to a site with Flash video, since iPads and iPhones don't support Flash and make up a significant portion of mobile devices today.
Make sure your QR codes are scannable. Be sure to test your QR codes with various devices and readers. Plus, you should shorten the links you're generating by using a URL shortener such as bit.ly. Shorter links result in less dense and easier to read QR codes. In addition, leave white space around your QR codes so the barcode scanners can detect them without difficulty.
Provide alternative ways to connect with your promotion/information. Keep in mind that not every one with mobile access to the Internet has a smartphone or a QR code reader. So in addition to a QR code, for example, also provide a URL to capture more potential customers.
If you're looking for new and innovative marketing tools to improve your email-marketing strategy, the experts at FulcrumTech can help. Email us or give us a call at 215-489-9336 and get started today.
QR Codes Are Catching On!
Check out these mobile quick response code scanning statistics from two recent studies by comScore and queaar.com, as reported in Digital Buzz:
Scanning of QR codes increased by 4,549% between the first quarters of 2010 and 2011.
14 million people scanned QR codes in the United States during June 2011.
More than 36% of people scanning QR codes make more than $100,000 annually.
Just over 60% of QR code users were male.
More than 50% of all people scanning QR codes were between the ages of 18 and 34.
Printed magazines or newspapers and product packaging were the popular sources of scanned QR codes.
Nearly 60% of QR codes were scanned at home.
Most QR code users expect to get a coupon or a deal.
11 out 50 Fortune companies are using QR codes in their marketing efforts.