How to Use Drip Email Campaigns to Drive Conversions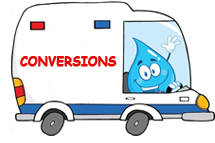 If you think automated drip campaigns are an impersonal way to nurture prospects and customers, think again. When it's done right, email drip marketing has proven to be a highly effective way to build customer relationships and loyalty and to increase sales. For some great examples of drip marketing success, be sure to check out a recent NewsLever feature on "The Basics of Email Drip Marketing."
To help you drive more sales conversions, here are 10 prime tips for optimizing your drip email campaigns:
Start with a good, solid plan. This will include knowing your campaign goals and developing measurable objectives to track your drip marketing success.
Identify and really know your target market. Your drip email messages need to guide prospects step-by-step through the sales process. To do so, you must be able to put yourself in their shoes and to understand their issues and challenges, as well as what shapes their decisions along the customer journey.
Avoid designing drip email paths that are too complex. As you can imagine, drip campaigns can get complicated quickly if you include too many triggers based on prospects' behaviors.
Use educational and editorial content in drip campaigns to take prospects through the sales funnel to conversion. For example, design a series of emails that:

• Begins by identifying a challenge faced by your prospects
• Then shows how your company can help solve the problem
• Follows up with incentive offers to motivate them to convert.

The series could deliver the information through articles, tips, ebooks, whitepapers, and/or videos.

Personalize your drip campaign content. Use as much information as you can gather about your prospects to create content and offers that are relevant to individual target segments.
Complement your drip campaigns with quality email newsletters. Create an email newsletter that focuses on content and provides value to your prospects and customers, rather than one that just promotes your organization.
Be sure to design dedicated landing pages for your drip campaigns that are optimized for conversion. Keeping the design and copy of landing pages consistent with your drip email messages is essential for following up on the click-throughs and driving the sales conversion.
Incorporate testimonials from customers who are happy with your products/services. Strong endorsements from satisfied customers can go a long way in motivating a prospect to convert.
Encourage customers through social media to talk about your organization. Include links to social media in your drip email messages, for example, and coordinate email drip campaigns with your social media campaigns.
Use email drip campaigns to upsell other products and services. Keeping in mind that typically 80% of a company's revenue comes from 20% of its existing customers, don't miss the opportunity to include information about your organization's other products/services.
Could your organization use some help in designing effective email drip-marketing campaigns? Email us or give us a call at 215-489-9336 and FulcrumTech's email experts will show you how to implement a series of automated trigger emails that will boost your sales conversions.